It was an absolute joy to work with Tiffany Wilson as a photographer for our Beyond the Suit Luncheon! Tiffany is professional, thorough, dedicated to capturing both staged and candid shots, and the quality of her work is exceptional! I would highly recommend Tiffany for any fundraising event or special occasion photography needs!
-Vicki Bowen Hewes,
Founder of Dress for Success
"Tiffany was a wonderful photographer who was both timely and professional. She took direction well and was able to capture the shots we requested without losing her own vision. She was easy to work with onsite and I would certainly recommend."
"Tiffany is easy to work with. She is responsive and prepared in the planning process and very receptive to photo requests on site. We enjoyed working with Tiffany."
Thanks again for providing such excellent service! With all of the happenings that took place during our TNNA Summer Trade Show, Tiffany did a great job of capturing the action packed event. From the get-go, she was professional and a breeze to work with and we would highly recommend her for future events in the Columbus area.
-
Shelby Fulkerson, Convention Event Coordinator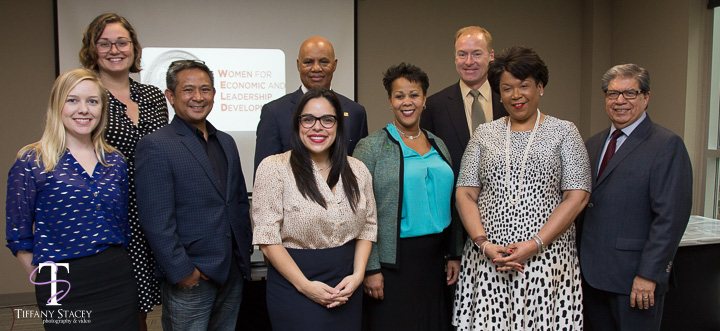 Tiffany helps us memorialize our events with her expert photography. She gets the job done with a calm spirit and can-do attitude.
-Aslyne Rodriguez, COO for Women for Economic and Leadership Development
Tiffany Wilson has helped our nonprofit, Relā, capture, edit and produce videos which have assisted us greatly in communicating the results of our mission. Tiffany responds quickly to requests for information and remains flexible with changing requirements taking place within a video project. Her demeanor and professionalism make her easy to work with and cause her to stand out in her area of expertise. I highly recommend Tiffany's video and photography services and welcome any inquiries related to the same.
-Shannon Lee, Associate Director, Relā.
Tiffany did an amazing job on these mother/daughter photos and I am very impressed with her work! Check her out if you are looking to get nice, professional photos taken and live in the Columbus, Ohio area.
-Ebony Nolan, Client & Blogger.
Tiffany is a SUPERB photographer. One of the best there is - Professional, Dedicated, Well Educated and Passionate. My photo session was second to none. You will NOT be disappointed.
-Robert Thitoff, Client